Our Community
Welcome to the Roman Catholic Community of Attleboro!
We hope you will find a comfortable place to worship, celebrate and find Christ's presence alive among us. Our weekly community bulletin will provide you with a wealth of information about Mass times, meetings, phone numbers and many parish happenings. Please take a copy home to reference during the week.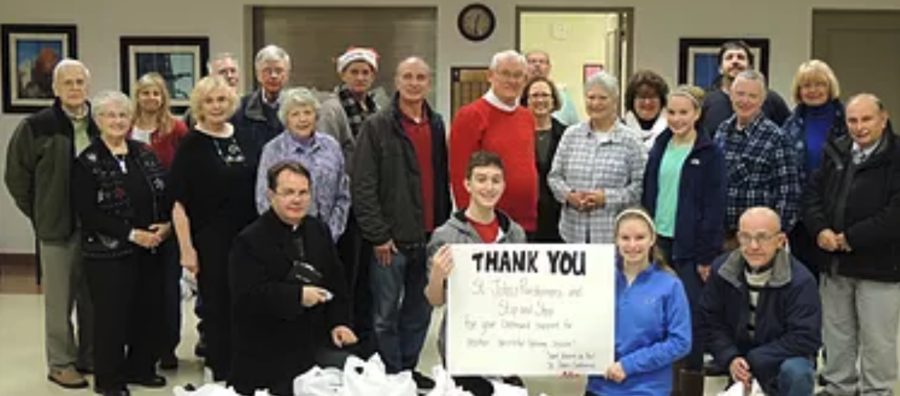 Saint Vincent de Paul Parish is one of our two active parishes in Attleboro. Our other parish is Saint John the Evangelist Church. We ask you to choose one parish as your "home base." This is the Parish where you will be officially registered, and your sacramental records will be held. If you haven't officially registered yet with the parish, please do so by completing the Registration From and you will then be able to receive all news and information about the Roman Catholic Community of Attleboro and our faith family. With our varied Mass times among the two churches, you will be able to find a time that works best for you and your family. You are most welcome at any of the churches at any time.
We encourage you to become involved and participate fully in all our community has to offer. There are many ways to participate in our active faith community. We hope you will find a group to join as it is through participating in these groups that you will begin to feel a sense of belonging and will truly experience your place in the Body of Christ.
We hope you will feel welcome and enjoy being part of our Catholic community. We are glad to have you join us!