Welcome!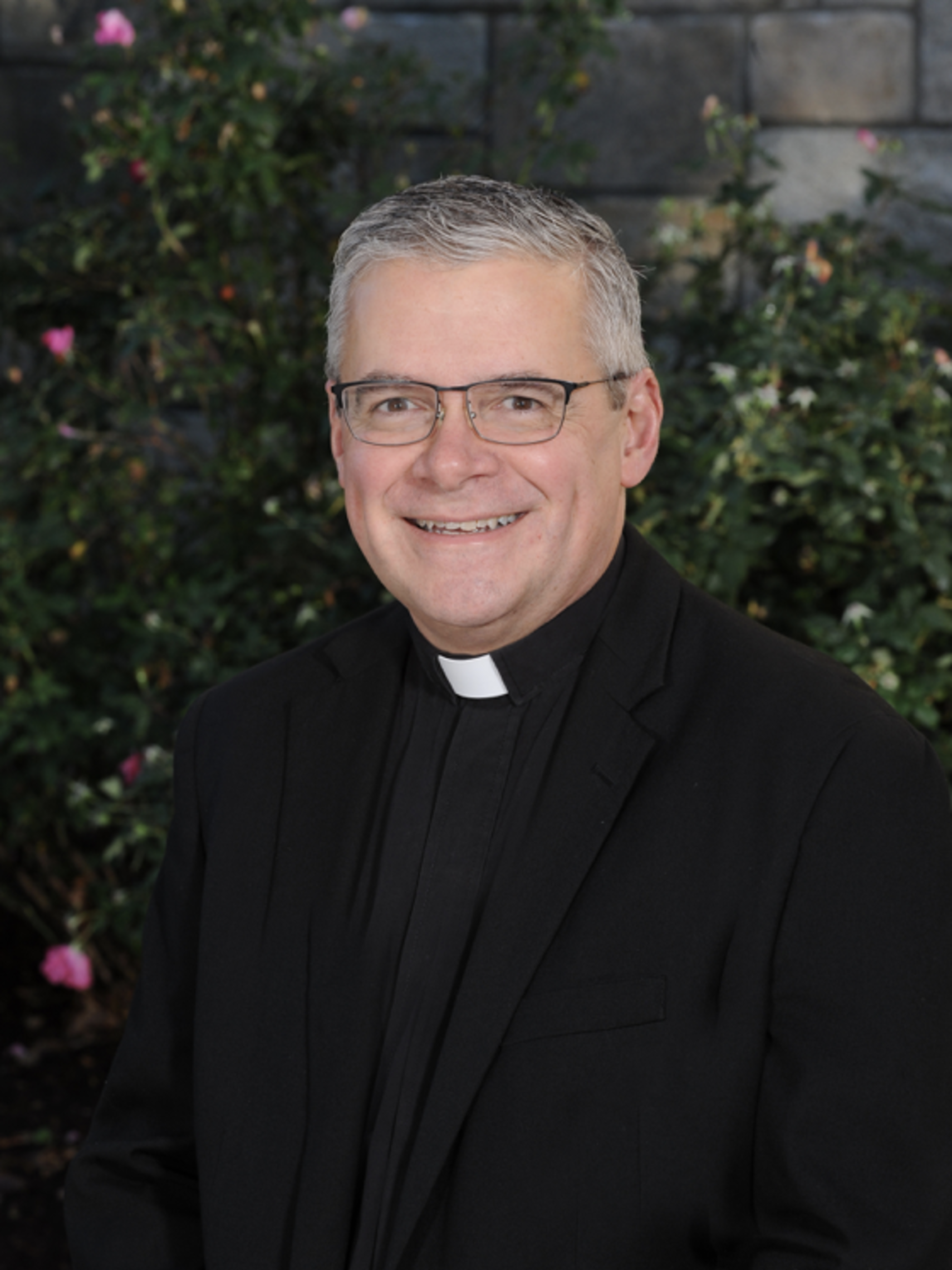 Fr. Craig Pregana
Pastor
Welcome on behalf of the parish of St. John the Evangelist in Attleboro!
In many ways we are like other Catholic parishes celebrating the Sacraments and serving our local and wider communities in various ministries and outreach. What sets us apart is the diversity of people who comprise our community. We celebrate Mass in English and Spanish and Portuguese to support these communities who make up the parish of St. John.
You're invited to visit us on the weekend when most of the folks are around and join us for Mass. It's the best way to get to know us; however, if you're in the area, you're welcome to call the parish office and set up a time to visit.
God has called us in the Spirit to be the Body of Christ strengthened by the Word and the Eucharist to share the good news. Join us as we live the mission of Jesus as a church family!
Annual Collection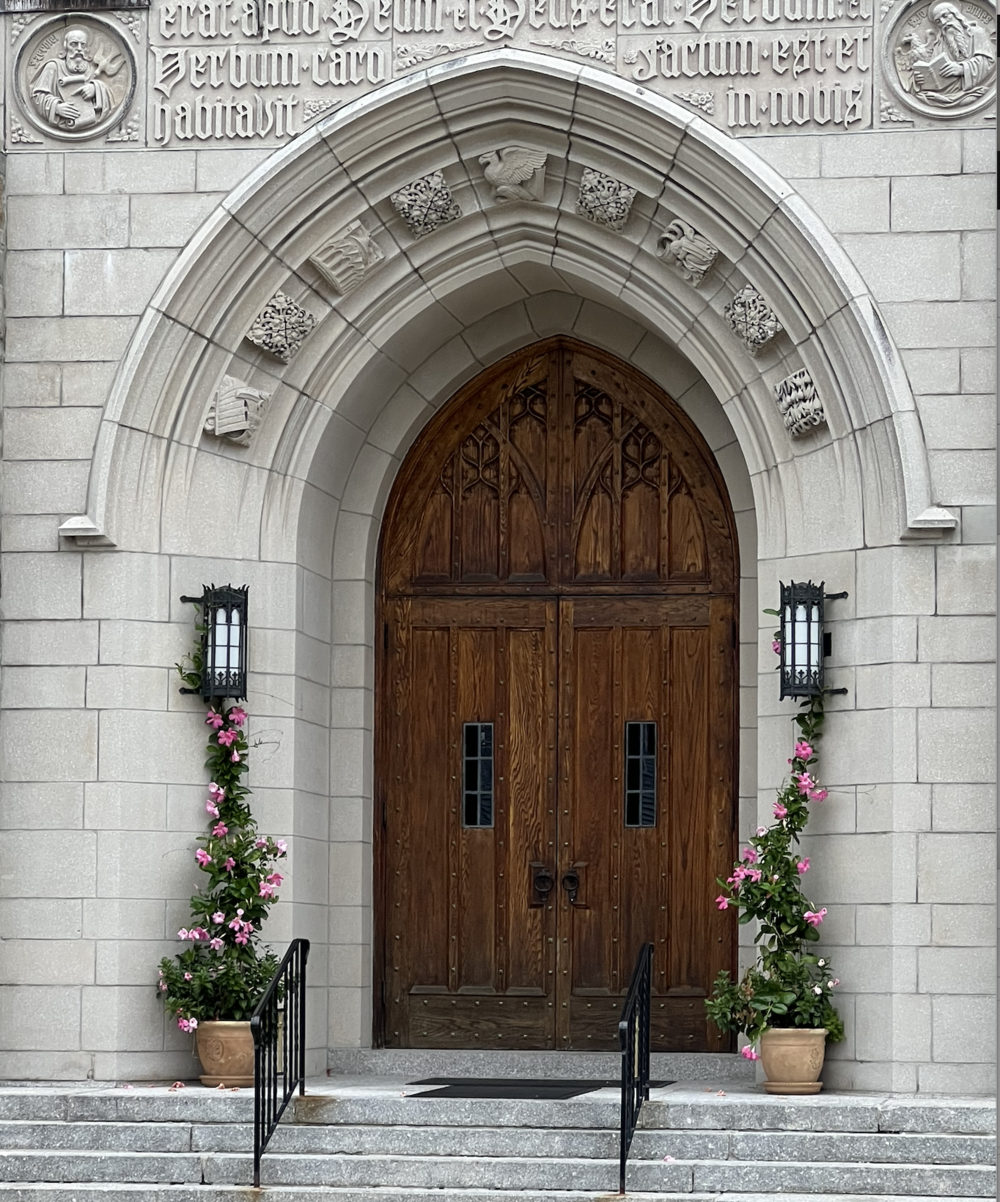 The Annual Collection is a way that the parish is able to set a course to move forward with projects and ministries because of the generosity of the parishioners. The weekly budget allows us to maintain the regular parish operations.  The Annual Collection is that special means by which St. John's is able to be a flagship parish through evangelization, prayer, and outreach.  
Click here to view the Annual Parish Report
---
La Colecta Anual es la manera en que la parroquia puede moverse adelante con proyectos y ministerios por la generosidad de la feligresía.  La ofrenda semanal nos permite mantener la administracion regular de la parroquia.  La Colecta Anual es la forma especial por la cual la Parroquia de San Juan puede transformarse en una parroquia ejemplar a través de evangelización, oración, y ministerio.
Adoration ~ Tuesdays of Advent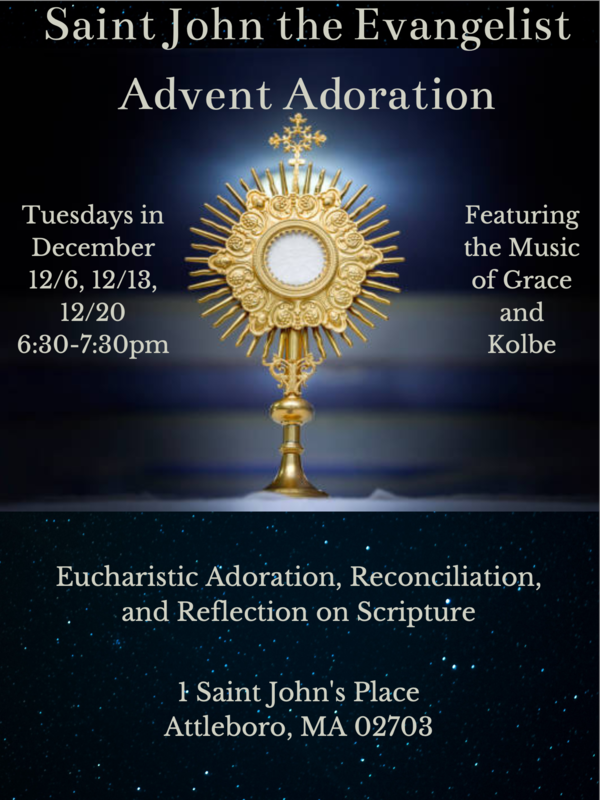 Every Tuesday evening from 6:30 - 7:30 during the season of Advent you are invited to join us for a Holy Hour. You can listen to the Word of God and spend time in quiet preparation for the great celebration of the Lord's birth! Music will be provided by Kolbe & Grace & Deisy.
Exhibit of Eucharistic Miracles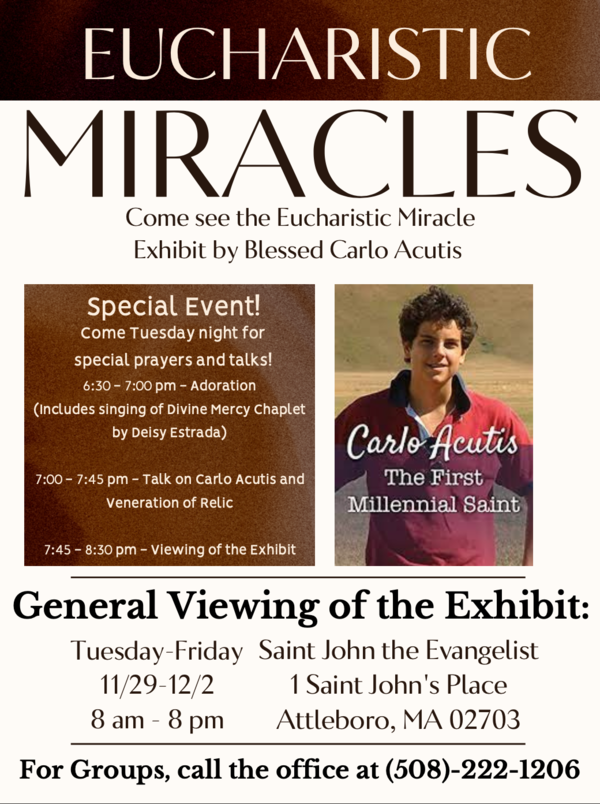 During the first week of Advent, November 29 - December 2, the exhibit created by Blessed (soon to be saint) Carlo Acutis will be on display in St. John's Church daily from 8AM - 8PM.  Make time to experience the work of this millenial saint (15 years old)!
On Tuesday evening we will offer a special program of Adoration, song, and Veneration of the First Class Relic of Carlo Acutis!
Join us for this special event honoring this youth saint!