Adoration Chapel
Adoration Chapel at St. John the Evangelist Church
Located inside the hospitality center at St. John's Parish at One Saint John's Place in Attleboro, MA, our chapel is a quiet and peaceful place.
It is currently open daily Monday thru Thursday 8:00 am - 4:00 pm and Friday 8 am - 12 pm. All are welcome to come and spend time with Jesus who is truly present in the Most Blessed Sacrament. The door to the chapel requires an entry code, if you would like to have the code, simply call one of the adorers listed below. Anyone wanting to make a commitment to a weekly adoration hour or if you have any questions, please call:
Paula   508-212-8528 or email [email protected]
Portuguese:   Adriana Castro (508) 226-0031
Spanish:   Veronica Marquez (617 ) 599-5031
All Are Welcome
Bring Me your burdens.
Jesus said: "Come to Me, all who labor and are heavy laden, and I will give you rest. Take my yoke upon you, and learn from me; for I am gentle and lowly in heart, and you will find rest for your souls. For my yoke is easy, and my burden is light." (Mt 11:28-30)
"When the Sisters are exhausted, up to their eyes in work; when all seems to go awry, they spend an hour in prayer before the Blessed Sacrament. This practice has never failed to bear fruit: they experience peace and strength."
~Blessed Mother Teresa of Calcutta
The adoration team is a dedicated group of adorers who are happy to share and explain more about just what their devotion entails. We are always looking to add Adorers, so if you are willing to give one hour a week to Jesus, please let us know. We ask you to prayerfully consider signing up for 1 hour per week to pray before Jesus in the Blessed Sacrament.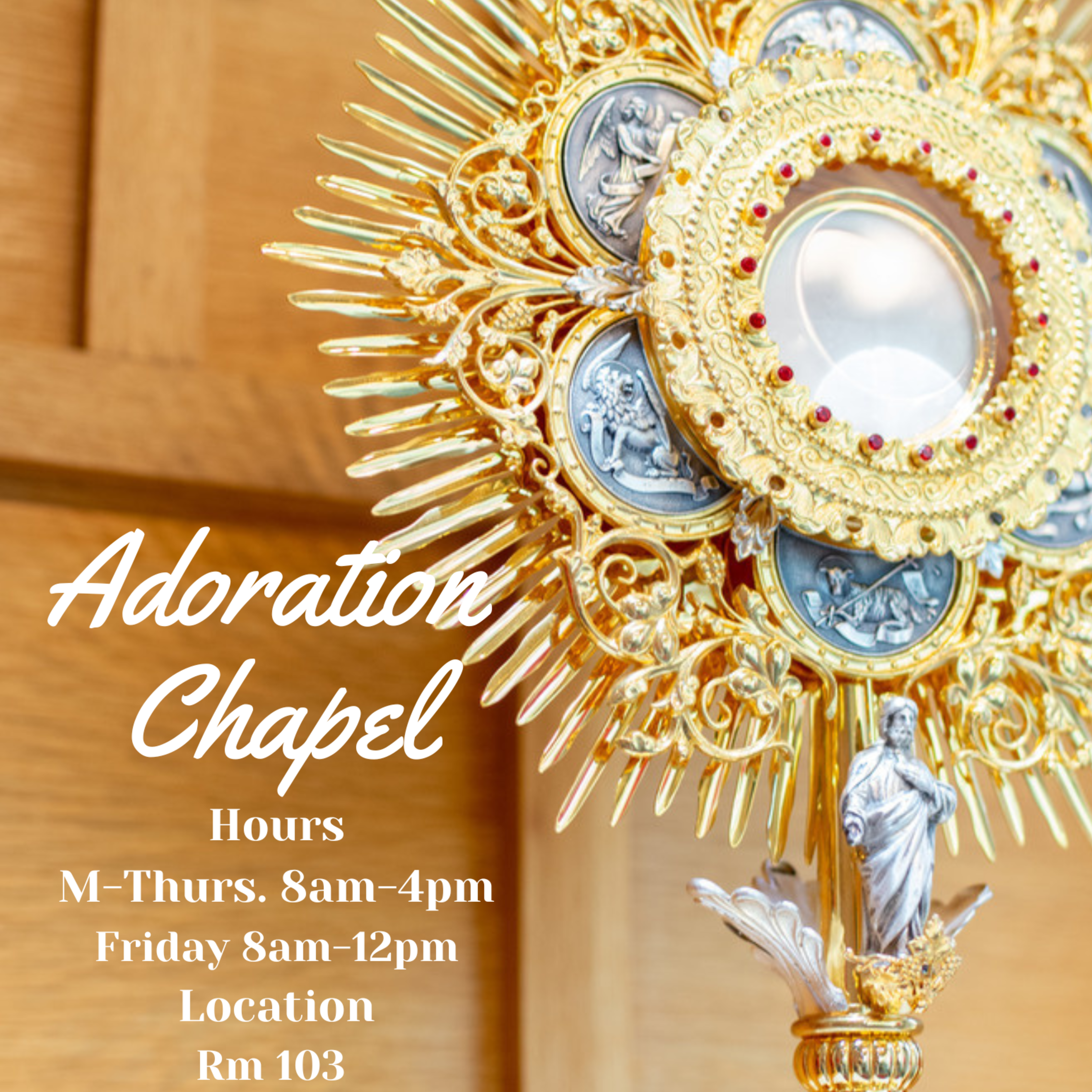 Adoration Chapel new location