Pilgrim Queen Rosary Group
Pilgrim Queen Rosary Program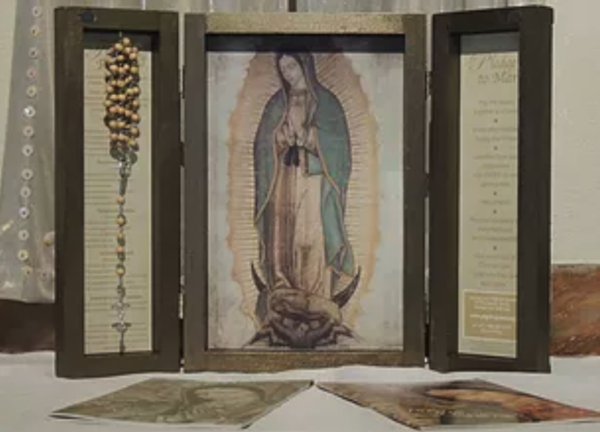 The Pilgrim Queen Rosary Program, open to all, is a small 8x10in. icon (pictured) that rotates every three days from home to home.
While the icon shrine is in your home, your family prays the rosary together. There are over 100 families currently participating from both St. John's and St. Vincent's with three shrines that travel around the Attleboro area. This is an easy way to increase family prayer.
CONTACT INFORMATION:
If you are interested in learning more and joining this program, please contact Shawn Seybert at [email protected] or 508-332-2625.