News & Updates
Healing Mass - Monday, Sept 27 @ 6:30 PM St. John's Church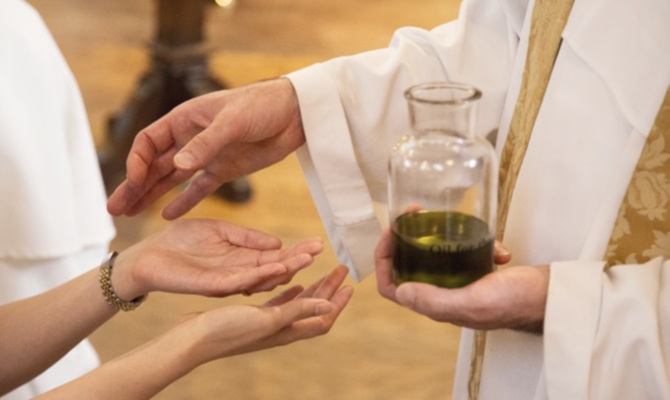 Join us for a Healing Mass and the Sacrament of the Anointing of the Sick on the last Monday of each month.  Following the Mass, Father will expose the Blessed Sacrament on the altar for prayer and devotion while he offers the Sacrament of the Sick to all who ask for healing in body, mind, or spirit.  If you or someone you know desires the Sacrament of Anointing, join us for Mass at 6:30 PM.  
Thank you to our parish Pastoral Care of the Sick for hosting this special Mass!  For more information, contact the parish office.
Red - White - Blue Mass
St. John the Evangelist Parish in Attleboro invites all to this Mass of Thanksgiving to honor public safety personnel, police, firefighters, legal professionals, and first responders, and to support them with prayer! The date selected for the Mass, Wednesday, September 29, is the Church's feast day for St. Michael the Archangel, who is the patron saint of people who work in dangerous conditions such as police, military personnel, and paramedics. Father Craig A. Pregana, the pastor of St. John's, will be celebrant and homilist at the Mass. Refreshments will be served in the parish hall following the Mass.
Adult Confirmation

If you're an adult who has not yet received the Sacrament of Confirmation, consider joining a group of other adults for preparation classes to receive Confirmation. Bishop da Cunha will celebrate adult Confirmation on Thursday, December 9, 2021.
Funeral Mass for Sister Faith Harding, RSM
Presentation: The Existence of God
Reverend Robert J. Spitzer, S.J., will present scientific evidence of God's existence on Thursday, November 18, 2021, at 7:00 p.m., in the Bishop Connolly High School Auditorium in Fall River.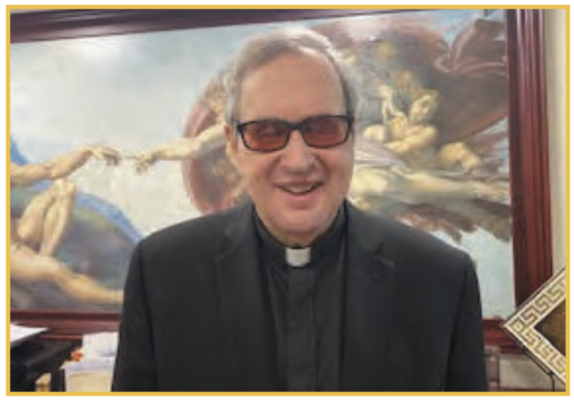 Fr. Spitzer debated Stephen Hawking on the Larry King Live Show, as well as making many other notable TV appearances.
This presentation is likely to be of great interest to Faith Formation students in grades 6-12, as well as college students (and parishioners) and will give them an opportunity to ask Fr. Spitzer any question they may have regarding Catholic theology, the existence of God, etc.
There is no cost to attend, however anyone interested in attending is asked to RSVP [email protected] or call (508) 687-7301
Catholic Social Services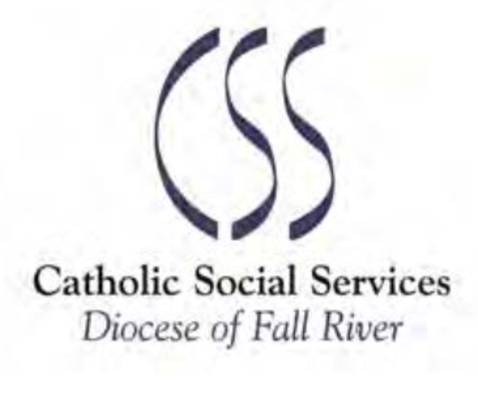 Catholic Social Services provides its Volunteer Times newsletter which highlights the ongoing bereavement support group meetings as well as volunteer opportunities in the Fall River and Cape areas.
Welcome, Jameson!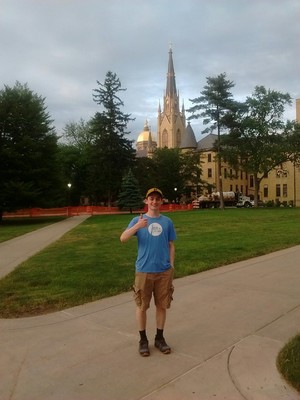 Welcome to Jameson Labaddie, a recent graduate from Notre Dame University and apprentice with the ECHO program.  Jameson will be with our parish for the next couple of years as he works on his Master's degree in Theology.
Pro Life Leaders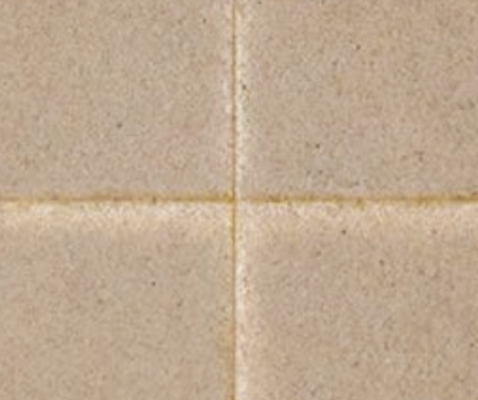 Bishop da Cunha in collaboration with the Knights of Columbus, will celebrate the Annual Pro-Life Month Mass on Sunday, October 3, 2021, at 10:30 a.m., at Saint Mary's Cathedral in Fall River.
Mask Guideline Update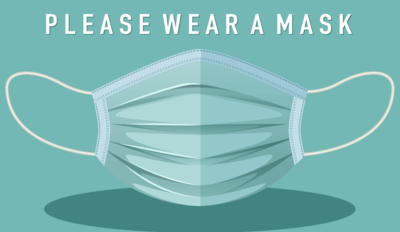 Currently almost all territory of the Fall River Diocese lies in counties classified as either "substantial" or "high" areas of community transmission. In light of this, the Diocese of Fall River is strongly encouraging all parishioners to follow the CDC guidance and to wear a mask while attending Mass or any other liturgical celebration unless unable because of a medical condition or under the age of 2 effective the weekend of August 8, 2021.