When I first began this blog, I used it as a way to keep the Parish updated on what I was doing in work and what adventures I was going on throughout my week. After the first few weeks, the blog transformed from a space to chronicle my time at St. John's to a space where I share my own thoughts and prayers with the Parish through theological reflection on what was going on in my week. Even if the blog doesn't mention any specific story or event happening in my life, the reflection that I share is usually the fruit of something that happened in the previous week. For now, I will keep updating the blog with theological reflection and will make sure to mention where the reflection comes from in my week. But, if you are curious about what I do here at the Parish, keep reading this update as I tell you what sort of ministry I am involved in!
               As I had mentioned in the very first blog post entitled "From Love to Love," I am here as part of the Echo program from the University of Notre Dame. In this program, I work on a Master's degree in Theology at ND and at the same time work with a local Parish somewhere in the country over the course of 2 years. And during the Summers, I return to Notre Dame to take an intensive 12 credit load of courses over the period of 6 weeks in order to finish the degree in 2 years time. I was assigned to St. John the Evangelist and St. Vincent de Paul Parish, which has been a huge blessing, so I will be here from August 2021 to May 2023 graduating with my Masters degree in Theology in June 2023! During my time here, I am supposed to work with several of the ministries and learn how to work well for the Church as a lay minister. The ministries that I am working with here are the following. I ran the Ministry Fair at the beginning of October, I am a sponsor for a candidate with RCIA and am also a catechist for the program, I train the lectors for the Saint John the Evangelist Bimonthly School Mass, I run a weekly soccer game at St. Vincent de Paul with the Spanish community, I have helped with two altar server trainings, I will be helping to run four teaching Masses for Religious Ed (two in November and two in December), and I run the podcast "Be-Loved: Encounters with the Merciful Love of God" along with this blog, which I have begun to call Merciful Mondays since I release both every Monday.
              In short, I do a little bit of everything! I am not the director of religious education, RCIA, School Liturgy, etc. The only things that I am in charge of are the Podcast/Blog and the weekly soccer game with St. Vincent de Paul. So, one could still ask the question: Why am I here? If I am not here to start a youth ministry program, what is a young person doing working for the Parish? I am here for the whole Parish, and I hope that in everything I do for the Parish that I can lead all involved closer to the Love of God, including myself. We are all the Beloved Sons and Daughters of God, and it is often too easy to forget this fundamental Truth of our lives. I simply want to be a sign for the whole Parish that we are God's Beloved and to invite us all to live into this Truth. I have so enjoyed everything that I have done with the Parish so far and you all have been so kind and generous in every single moment I have worked for the Parish. I look forward to all my future work with you all!

          If you have any more questions about what I do in the Parish or if you want to share some feedback on my Podcast/Blog, feel free to email me at [email protected] or call the Parish Office and get connected with me. All questions, comments, and feedback are most certainly welcome! Hope you all have a good day and may you all be blessed by the Merciful Love of God!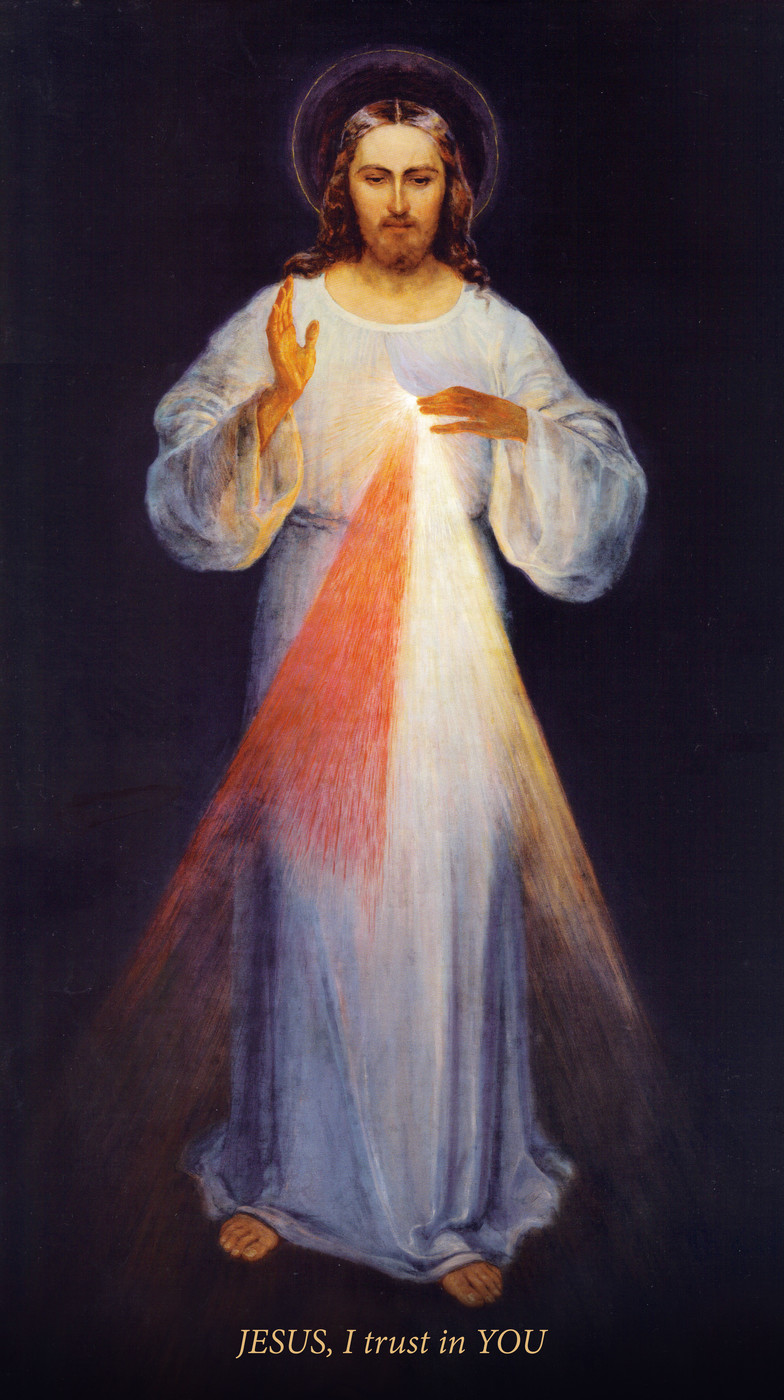 The Divine Mercy Image given to us by St. Faustina - a sign of what I hope to partake in during my time here at St. John's.
Jamis Labadie
 
This 26th day of October - Year of St. Joseph 2021
Feast of Sts. Lucian and Marcian