Getting Back to the Basics
         Rules are funny. If a stranger tells us to follow a certain rule in a store, it can be hard not to feel frustrated with a seemingly arbitrary rule. Yet, we can be equally frustrated when a close friend or professor does not lay out any rules for us to follow when being taught to do something. Do we want rules or do we want to break them? Are rules good or bad? Oftentimes, we think a rule only makes sense if it has a good reason behind it or if we have a personal relationship with the one who lays out the rules. When a good friend of ours is the person in charge, it is easier to follow the rules since we trust in them. When the rule proves to care for the common good of all involved, then we have no problem following it. It is when the rule demands change without explanation where we often find difficulty in following said rule.
          The Catholic Church itself has many rules, and if we forget our fundamental reality, then many of these rules can seem arbitrary and/or obstacles to our everyday lives. Why do I need to go to Sunday Mass? What's the purpose of giving up meat on Fridays during Lent? Why do I have to go to Confession once a year? If we do not remember that we are beloved sons and daughters of the Father, then there will be no reason in these teachings. All of these rules only make sense in light of the reality that we are all loved deeply by God Himself. I go to Mass on Sunday so that I can tell my Beloved "I love you!" I give up meat on Fridays during Lent to commemorate the sacrifice of Christ and unite my heart closer to His own. I go to Confession at least once a year because sin separates me from my Beloved from whom I desire no separation. I must remind myself of this reality often so that I do not get lost in following all the rules for the sake of the rules themselves yet at the same time must not abandon the rules that keep me safely in relationship with the Father. His Love makes me want to follow Him deeper and deeper every day, and the teachings of the Church keep me safe as I fall in Love with my God. As Father Mike Schmitz has pointed out in his podcast Bible in a Year, rules without relationship lead to rebellion, but relationship without rules leads to chaos. May we be given the Wisdom and Love to follow the Lord and His Church every day of our lives.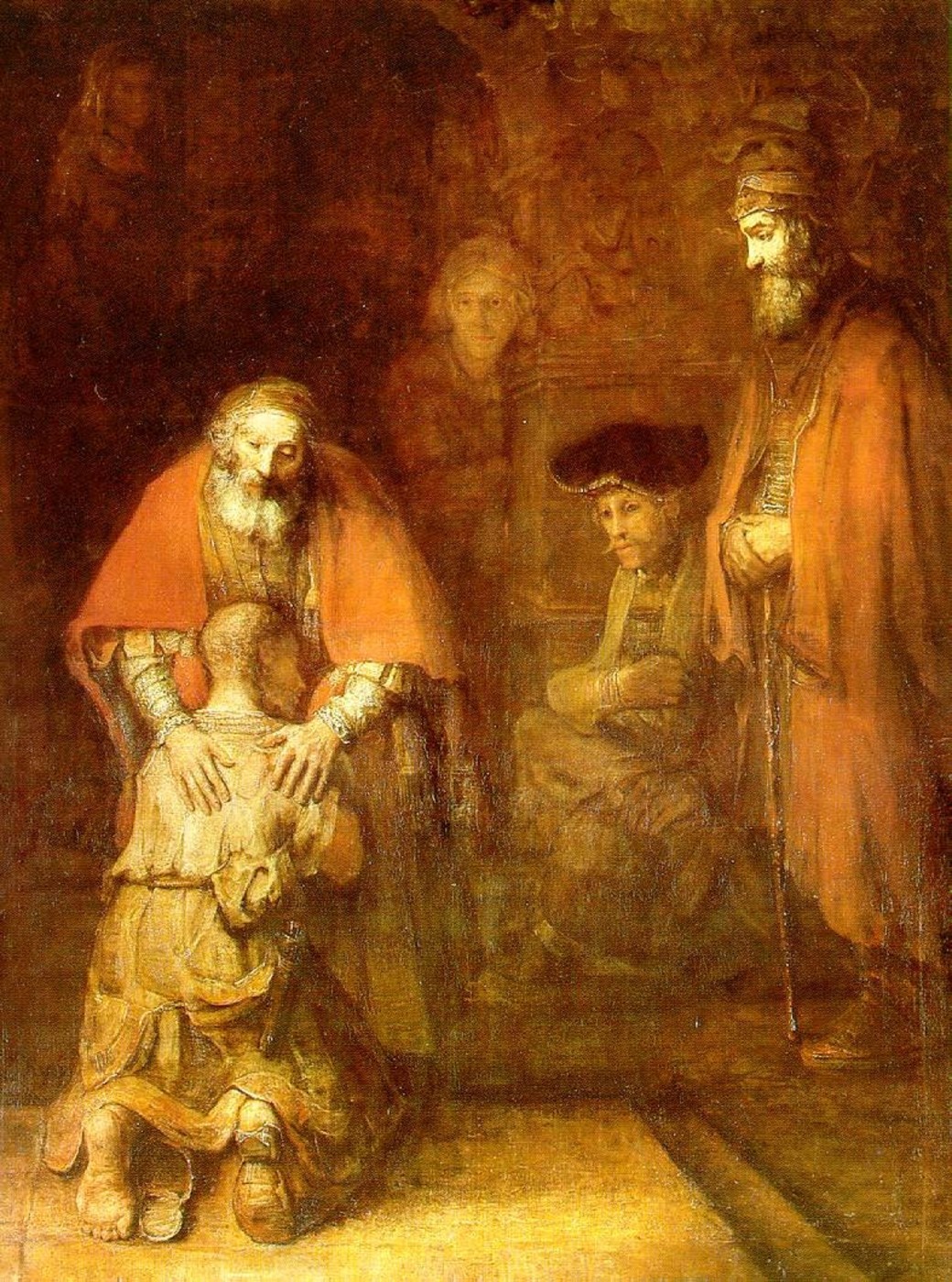 Picture of the Prodigal Son returning to his Father.
Jamis Labadie
This 12th day of October of the Year of St. Joseph 2021
Liturgical Memorial of Blessed Carlo Acutis (Check out this website on Blessed Carlo Acutis, a saint of our own time: https://denvercatholic.org/coming-to-know-the-real-carlo-acutis/ )