In the Book of Joshua, the Israelites finally arrive and inhabit the Promised Land that God gave to them. The book depicts the Israelites mightily conquering much of the land under the guidance and blessing of God, yet despite this blessing of God, they do not conquer the entire land. And due to this lack of total conquest, the Israelites fall into idolatry as they begin to worship the gods of the Canaanites. For many this book can be quite disturbing due to its depictions of total destruction in the conquest of such cities as Jericho or Ai, but when I take a spiritual reading of these conquests, I see my own heart reflected in the plight of the Israelites.
    God has given me the gift of Himself thereby opening up the Promised Land of Heaven to my heart. I have been given all the grace and strength needed to conquer the sin that continues to infest my heart, yet I, just like the Israelites, end up consorting with the sin of my heart instead of conquering it. Just like the Israelites, I many times choose to remain comfortable in my own sin rather than fighting against it.
    Funnily enough, I usually recognize this reality of my heart when I think that I am finally complete and holy, that I have grown much in virtue. In these moments, I am usually knocked back down by my own pride and see that I am still very broken. I see that my heart still chooses creation over the Creator. On my own, I cannot conquer this sin; I cannot become complete on my own. It is only in Jesus that I can become complete. It is only by His power and grace that I can one day complete my entry into the Kingdom of Heaven. All I have to do is trust in Him, and one day I shall be unified with Him. As Jesus Himself says, He did not come into the world to condemn it but that it might be saved through Him, and it is only through Him that I shall conquer the sin of my heart. May we be given the grace of God to prefer the Light of God over the darkness of sin.
"For God so loved the world that he gave his only Son, so that everyone who believes in him might not perish but might have eternal life. For God did not send his Son into the world to condemn the world, but that the world might be saved through him.  Whoever believes in him will not be condemned, but whoever does not believe has already been condemned, because he has not believed in the name of the only Son of God. And this is the verdict, that the light came into the world, but people preferred darkness to light, because their works were evil. For everyone who does wicked things hates the light and does not come toward the light, so that his works might not be exposed. But whoever lives the truth comes to the light, so that his works may be clearly seen as done in God."
-John 3:16-21
Jamis Labadie
Feast of St. Wenceslaus
This 28th Day of September 2021 - the Year of St. Joseph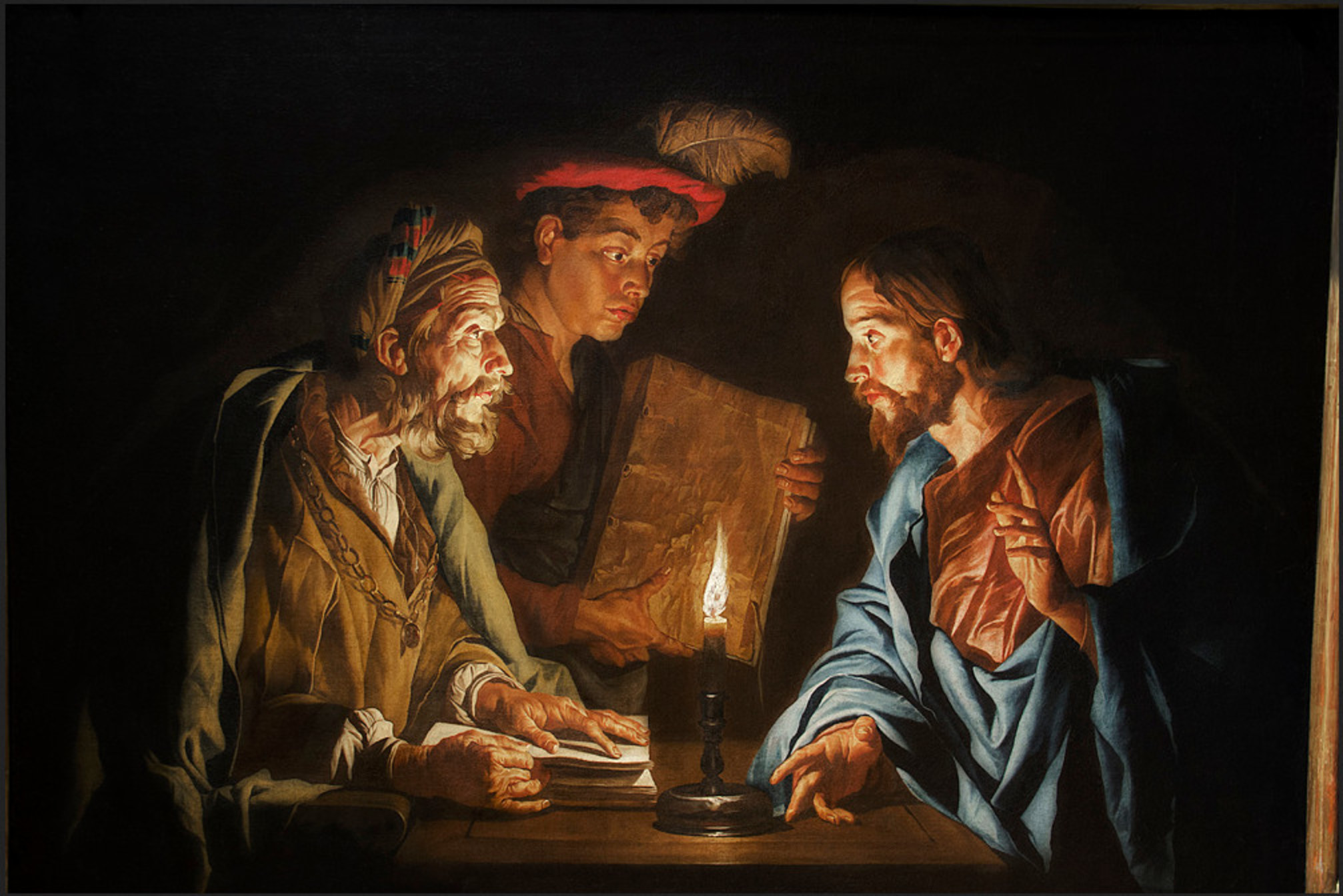 Christ and Nicodemus - Matthias Stom