The Struggle to be Present
Today, the Church celebrates the feast day of St. Francis of Assisi, one of the most famous saints of the Catholic Church. Few saints have acquired such fame and widespread popularity as Francis, and statues and paintings of him can be found in almost every Catholic Church one can go to. Among the many things that this saint is known for, there is a specific prayer attributed to him that many Catholics are familiar with. It goes as such:
Lord, make me an instrument of your peace.
Where there is hatred let me sow love;
Where there is injury, pardon;
Where there is doubt, faith;
Where there is despair, hope;
Where there is darkness, light;
Where there is sadness, joy.
O Divine Master, grant that I may not so much seek
To be consoled as to console;
To be understood as to understand;
To be loved as to love.
For it is in giving that we receive;
It is in pardoning that we are pardoned;
And it is in dying that we are born to eternal life.
It is a beautiful prayer that reminds me that my life is to be Other-oriented. All too often I find that the busyness of my days makes me quite self-centered and egotistical. When I am in the middle of planning or running an event, I can tend to focus only on what I need to do, but I am called to choose to focus on the Other at all times. Even in busy times, I am called to remain in the present moment for God only exists in the present moment. We see God's footsteps in the past and we know that He will be present with us in the future, but it is only in the present moment that we will find Him.
I have to remind myself often to refocus on the present moment instead of making the excuse that "I'm too busy" to be present to whatever I am being called to in the present moment. If I don't make time for conversation, then I shall have no friends. If I don't make time for rest, then I shall have nothing to give in service. If I don't make time to pray, then I cannot receive God's Love in my heart. I pray that I may be given the grace to be focused on the task at hand so that Love may break through my heart to glorify God and sanctify the world around me. St. Francis of Assisi, pray for us!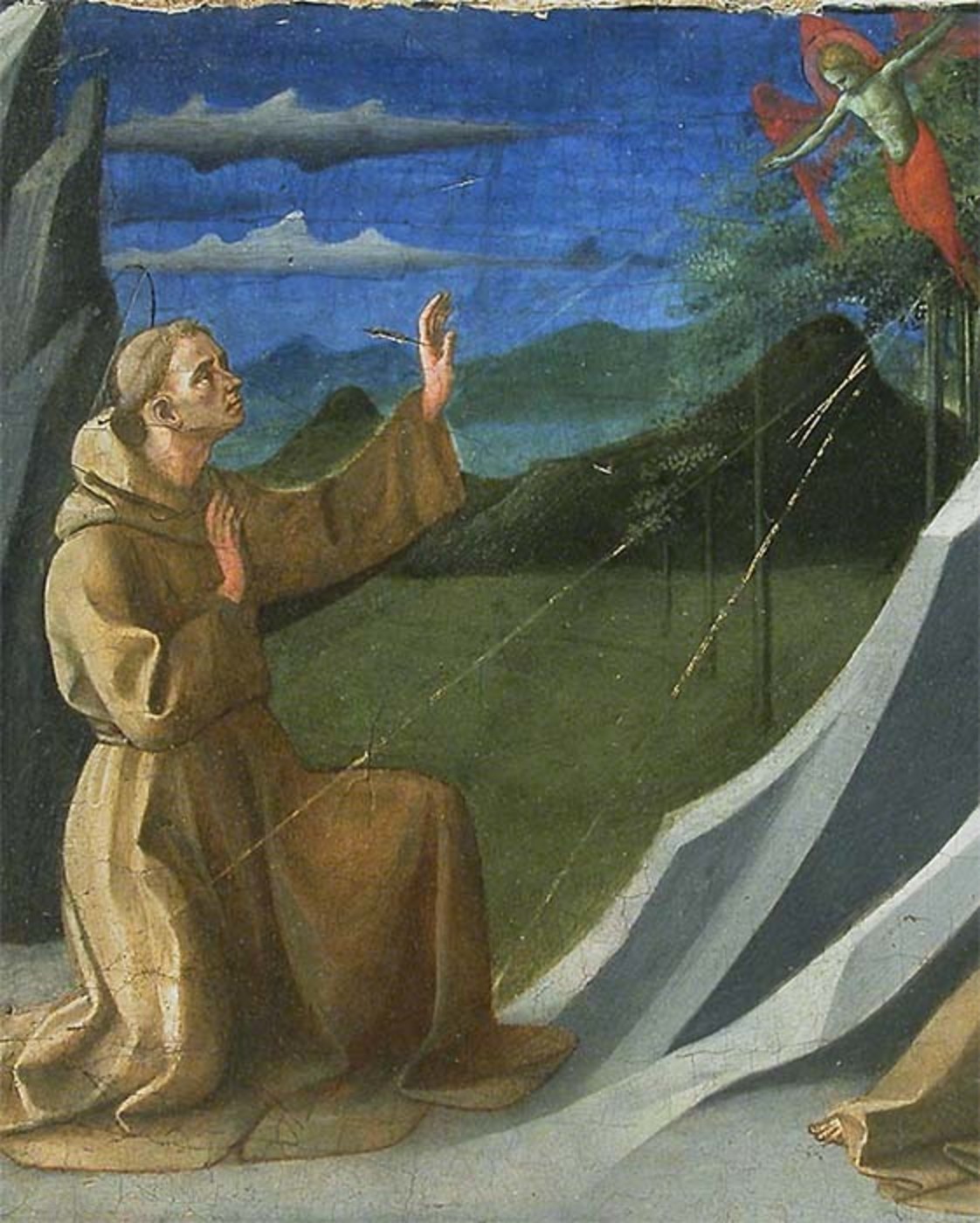 Image of St. Francis of Assisi receiving the stigmata from the Seraph, a six-winged angel.
 
Jamis Labadie
This 4th day of October of the Year of St. Joseph 2021
Feast of St. Francis of Assisi