The Universal Call to Holiness
               Growing up, I did not pay much attention to the saints. I certainly knew who they were because of my Catholic education, but they weren't much more than statues and paintings that I saw in class and Catholic Churches in town. For me, these statues and paintings immortalized heroic virtue that became the standard for the life of holiness. If I were not able to achieve the same level of virtue as they, then I had failed in my mission to become a holy saint for God. Because of this erroneous reasoning, I felt disconnected from the saints for a long time, and they became a reminder of a holiness that I would never be able to achieve. Luckily for me, the messiness of the saints' lives were revealed to me throughout the years, and I realized that the life of holiness is not some game of perfection but rather a journey of faithfulness.
              Though Mother Theresa experienced years and years of darkness in her prayer life, she continued to serve the poor faithfully and maintained her devotion to the Eucharist. Though Joan of Arc was scared of the war that God called her to, she remained faithful to her mission of saving France from the clutches of England. Though Mark Ji Tianxiang struggled with an addiction to opium for his whole life, he remained faithful to God until his martyrdom under the Boxer Rebellion. From struggles of faith to addiction, the saints show us that the life of holiness does not consist in any grandiose, philanthropic actions. If that were the case, then the universal call to holiness would be limited to those who have the resources and the time to change an entire community, society, or country. It is not the size or quantity of our actions that determine our sanctity, it is the Love with which we do these actions wherein holiness lies.

                St. Therese of Lisieux, the proud champion of the popular "little way," had dreams of living a life full of grandiose actions. She too wanted to revolutionize the world with her life and become a saint to be remembered throughout all ages. But, she laughed at herself for having such big dreams. She entered a Carmelite Convent at the age of 15 and then died at the age of 24 within the walls of said convent. Few knew her, and she had not done anything on a macroscale to change the world around her. In fact, she did quite the opposite! She became small and unknown, completely entrusting her life to the Merciful Love of God in the faithful certainty that she would become a great saint one day who would help others trust in God's tender Love. While Therese didn't do anything "great" with her life, she is now a Doctor of the Catholic Church, a title given to a select group of saints who preached the Gospel in a clear and special way. Though her life was shrouded and hidden, she has become a favorite saint of our Church because she has reminded the faithful that sanctity is not a privilege for the few but a call for all. She has reminded us that it is possible for all of us to become holy if we only trust in the Merciful Love of God to make us holy. If we live every moment in this trust striving to Love God and others with everything we have, then we can be assured that we will be saints, that is, men and women who are united perfectly with God in Heaven. For a saint is not only those the Church has canonized but all souls who have completed their journey to Heaven. May we be given the grace to place all our trust in God's Love for us and strive with everything we have to become saints for the Glory of God. Amen.
Jamis Labadie
This 1st Day of November - Year of St. Joseph 2021
Solemnity of All Saints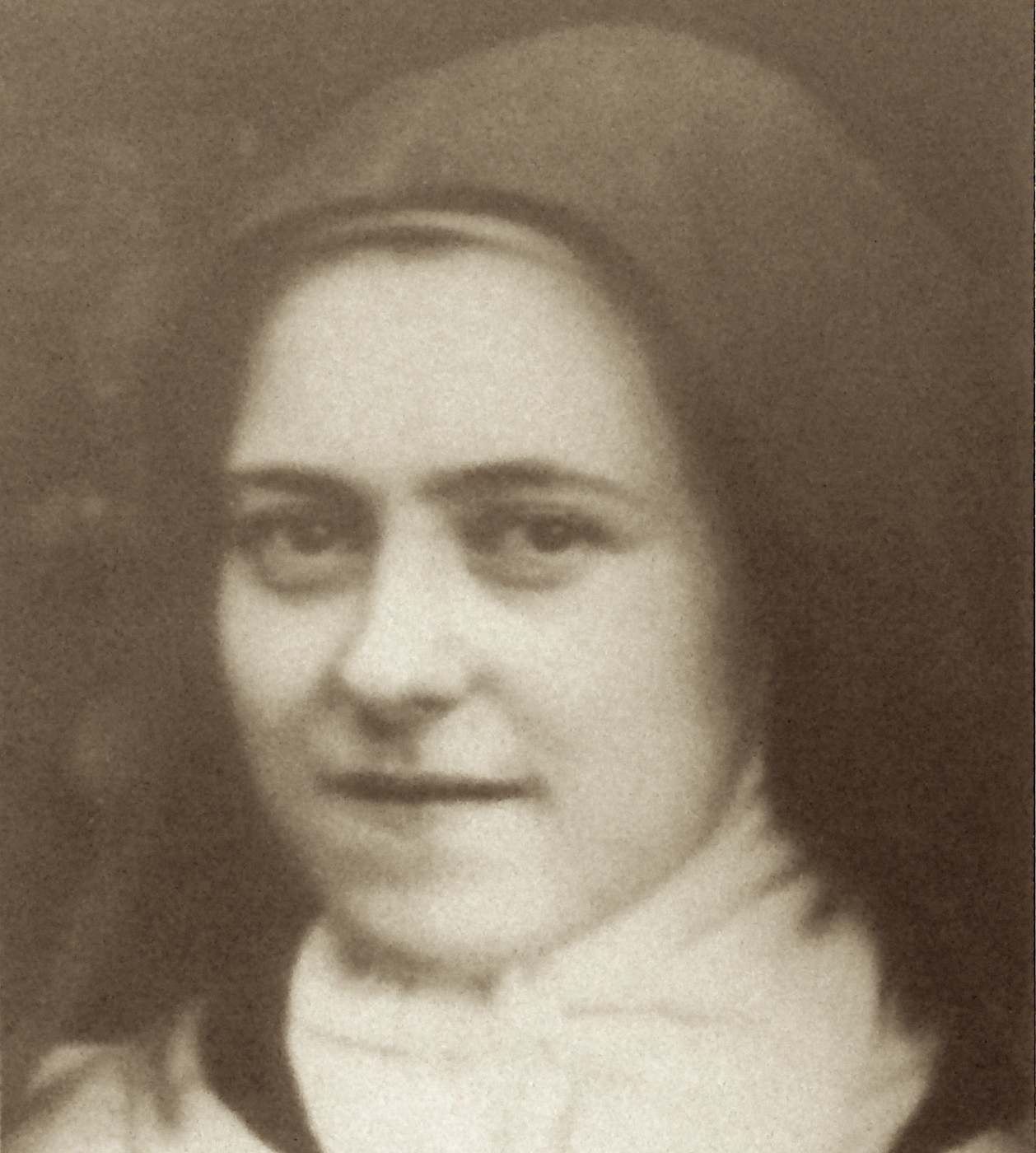 "Our Lord does not look so much at the greatness of our actions, nor even at their difficulty, but at the love with which we do them."
-Therese of Lisieux